High Arch Feet: What to Know as a Runner
---
High arch feet are usually a genetically inherited condition where your arch is much higher or raised than normal. When weight bearing there is significantly more space in between the floor and the arch.
Having high arches to the foot means that less of your foot actually touches the ground when walking or running, providing less shock absorption when the foot strikes the ground. This rigid high arch type is not so good at shock absorption, dampening of the gait forces and adapting to changes in the terrain. Therefore, people with high arches can be more prone to overuse injuries when playing sports or exercising. High arch feet can also make it difficult to fit into regular shoes. Trying to wear shoes without enough room or support to accommodate high arch support can be painful because more stress is placed on the metatarsals ultimately leading to pain in the ball of the feet known as metatarsalgia as well as possible heel pain with plantar fasciitis.
High arches don't necessarily cause pain, though your foot can feel more fatigued and sore when you have them. People with high arch support have an increased amount of weight placed on the ball and heel of the foot when walking or standing. This can result in pain and difficulty with posture and balance. People with high arch feet also have greater tendency to suffer from ankle sprains as the feet supinate and roll inward. Having high arch feet can also lead to lateral (outside) knee pain; the inward rolling of the feet causes the knees to turn outward. Other common issues with high arches include hammertoes, calluses or blisters on the outside, heel, or ball of foot, shin splints, and iliotibial band pain syndrome.   
Features of running shoes for high arches:
For high arches shoes with specifically engineered foot beds and molded EVA midsoles are designed to help mitigate foot, heel and arch support for superior comfort and support of the plantar fascia
When shopping for neutral running shoes for high arches it's recommended that you look for these features:
Neutral running shoes must be comfortable, no exceptions.

Cushion throughout, especially at the forefoot. Usually, high-arched runners land on their forefoot, so additional cushioning is welcomed. It will help with shock absorption.

Under arch support, if it feels good.
When purchasing shoes:
Measure both feet in terms of length, width, and depth to get the best fit

Wear the same style and thickness of running socks that will be worn with the new shoes on regular basis

Look for extra cushioning, arch support, and roomy toe-box.

Do not choose tight fitting shoes in the hope that they will stretch in time. 
Rigid Shank:  In order to tell if the shoe is rigid enough, you want to take the shoe and bend it in half. You shouldn't be able to because the shank is the actual structure of the shoe and should be rigid to hold up and support the arch.
Rigid heel counter: Squeeze the heel of the shoe to see how firm it is.  There should be a good bit of padding called an ankle collar which is intended to protect and cushion the ankle and the Achilles tendon.  You shouldn't be able to compress it, so when you are running it supports the heel which help prevent ankle sprains in people with high arch feet.  The heels of the shoe should be a little sider on the bottom to add stability. 
---
Takeaway
Although supination with excess supination in high arch feet, are a natural part of movement, too much can lead to an uneven gait and result in complications, such as pain, swelling, and misalignment.  
Proper footwear, use of orthotic inserts, and engaging in regular stretching such as consistent calf stretches can all help. 
If a person experiences pain or swelling in the foot and ankle that lasts for more than a few days, they should see a doctor who can perform a gait analysis to check for excessive supination with high arch.  The doctor may also carry out further tests to rule out other foot and leg conditions. 
Insoles or orthotics should be considered also for high arched runners. Pace Yourself Run Company carries insoles in store specifically for high arches but if patient needs custom orthotics Raleigh Foot and Ankle can provide for additional support and stability to the foot and ankle.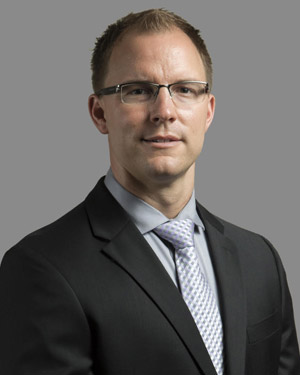 About the Author
Dr. Devin Grant was born and raised in Georgia. After graduating with honors from Valdosta State University with degree in Exercise Physiology and minor in Chemistry, he then earned his medical degree from Kent State College of Podiatric Medicine in Cleveland, Ohio. Dr. Grant then completed his advanced foot and ankle training at University of Louisville Hospital. In his spare time Dr. Grant enjoys spending time with his wife and two dogs, outdoor activities, and traveling.