Your Local Running Store – About PYRC
The idea and spirit of our local running store venture was born from our community, and "Pace Yourself" embodies that spirit. The spirit of welcoming younger to older, beginner to experienced – all of us getting out there and moving forward with our own purpose and motivation. Not just a description of what we sell, but a place, a destination.  With an intention to help local runners and walkers find their pace, including quality running shoes, nutrition, apparel, training, information, and runs (mixed with a splash of craft beer at the "Runner's Clubhouse" inside your local running store).
Whether it's a 15 minute mile or a 7 minute mile, it's still a mile.

How it started
Pace Yourself Run Company was founded by a group of eleven running enthusiasts and friends who would plan their runs to-and-from Holly Springs's breweries and bottle shops. Throughout those runs many "what-if" conversations were had, and centered around bringing a local running shoe store to one of the largest running communities in the triangle…Holly Springs. This eventually led to the first store opening in September 2019, six months before the COVID shut down. We quickly had to pivot to offering shopping by appointment only, launching an ecommerce site, and offering local deliveries. 
During the COVID shutdown, we thought, 'How can we help everybody else?' It wasn't just us, as a local running shoe store that was suffering, but everyone was stressed with how to keep their business afloat. We were at least fortunate enough to have an entire community of runners who wrapped their arms around us, purchasing shoes, nutrition, etc. online as if to say "we got you're back". And we wanted to pay it forward and give that same loving support to others.
We hosted a virtual beer mile and split the proceeds between Bombshell Beer Company, Carolina Brewing Company and Black Dog Bottle Shop  – the same local spots we used to run from when we first came up with the concept of bringing a local running store to town. We organized Frontline Feet, which gave away 120 pairs of shoes to frontline health care workers and about 80 pairs to teachers in the community. We used a percentage of one month's proceeds to buy gift cards from local businesses in need. We were all trying to help each other. If we focus on the right things, it'll come back around. And the community certainly wrapped their arms around us and supported us during that time.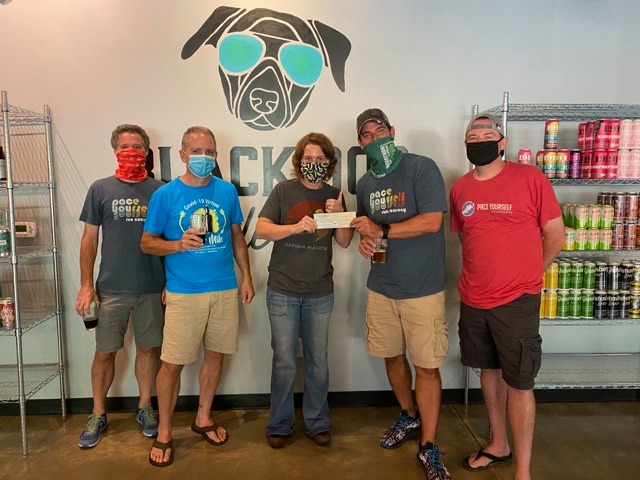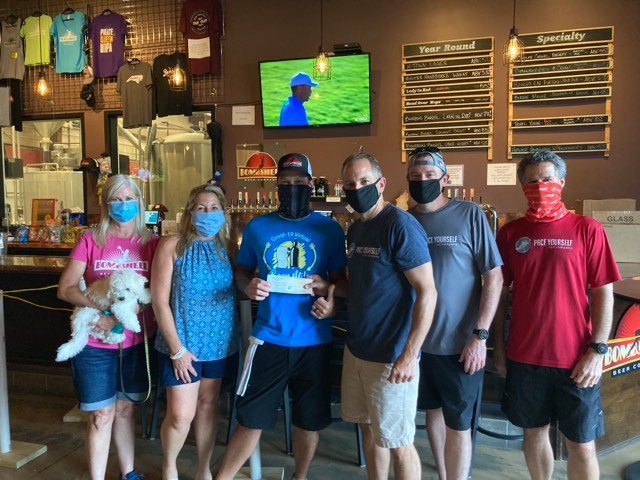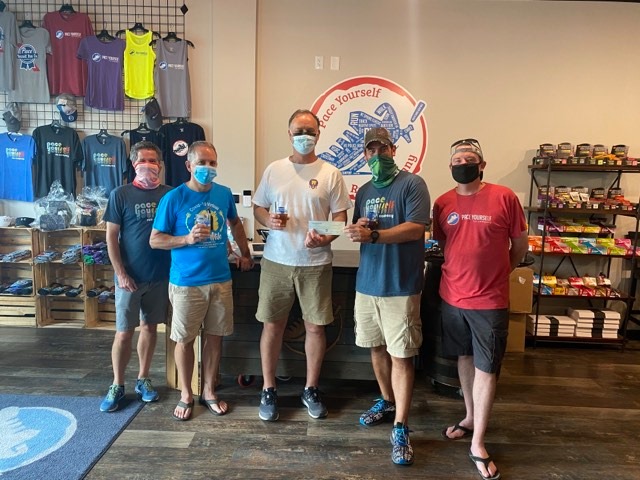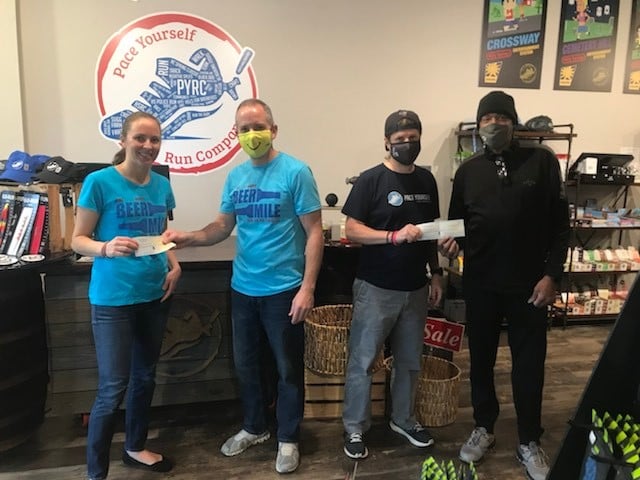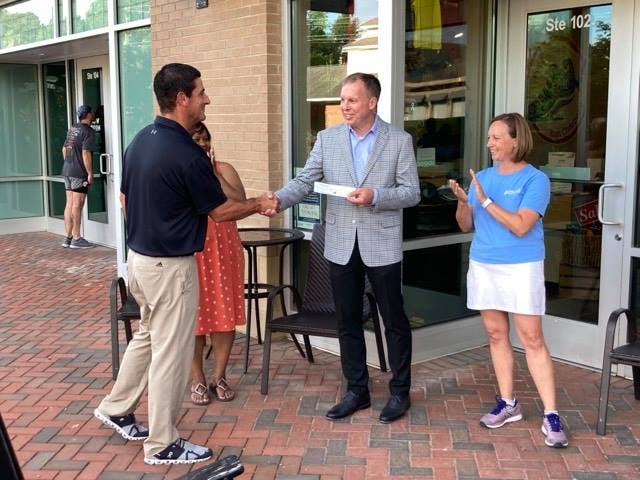 How it's going
Post-COVID, the small local running shoe store has been a sort of "runner's clubhouse" to the Holly Springs community where many start/finish their training runs from our store. Not only does the Holly Springs local running shop, we carry more running shoe brands than anyone else in the triangle region, but we also have a bar inside with 8 beers on tap. It's a nice perk to celebrate with a cold one after a long run. 
In the summer of 2022 we bought an existing local running shop in Southern Pines, rebranding it to not only our name but also our mission and values. We were blessed to keep the same staff from the previous local running shop and welcome them into our family. While our story is new, and still being written, we are excited about what the future holds for this local running shop with a big vision of embracing and inspiring our communities. All paces are welcome.
Mission
Inspiring a community to be active, driven, and to make fitness a life-long experience. 
Vision 
To be the trusted choice of runners, walkers, and those seeking an active lifestyle. 
Value Proposition 
To inspire, motivate, educate, encourage & unite.