Run/Walk Clubs
Select a location below to see the current schedule for the local run club meetup.
Learn More About PYRC Run Clubs & Training Programs
Many of us have Googled "run club near me" or "running groups near me" at one point or another hoping to connect socially, share some miles, and find friends who share a passion for running. In fact, that's exactly how Pace Yourself Run Company was founded – by a group of like-minded individuals, who all love to run, and later developed a bonding friendship through the sport. We would often meet up at local breweries and bottle shops after work or in a grocery store parking lot early on Saturday mornings to get our miles in together. Whether we were training for an upcoming race or simply trying to stay in shape, those meet ups were something we all looked forward to. While sharing the miles, we also shared ideas. And this is where the idea of bringing a running store to our community began. 
Maybe you've searched those same terms "run club near me" or "running groups near me" hoping to just get started in your fitness journey. Please know that at Pace Yourself Run Company, YOU ARE WELCOME regardless of your fitness level. If you run a 5 minute mile, or walk a 20 minute mile, we welcome you to join us at one of our locations on run club night.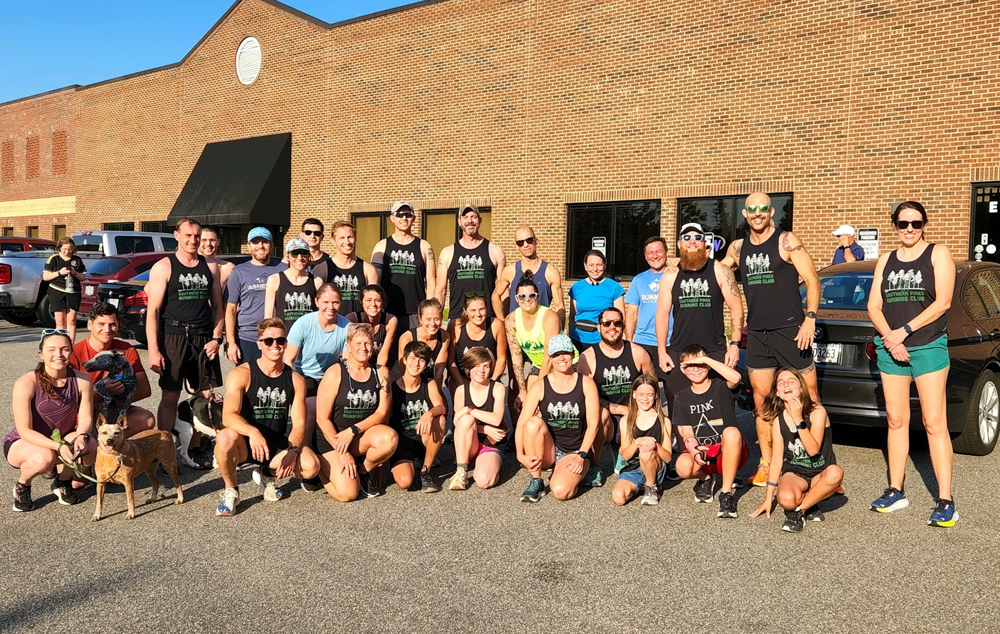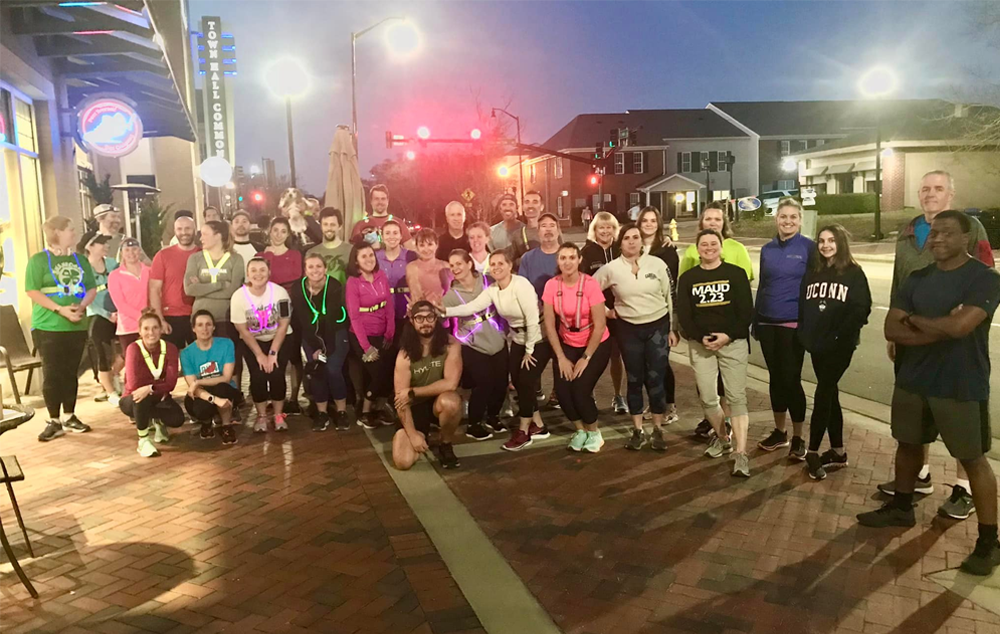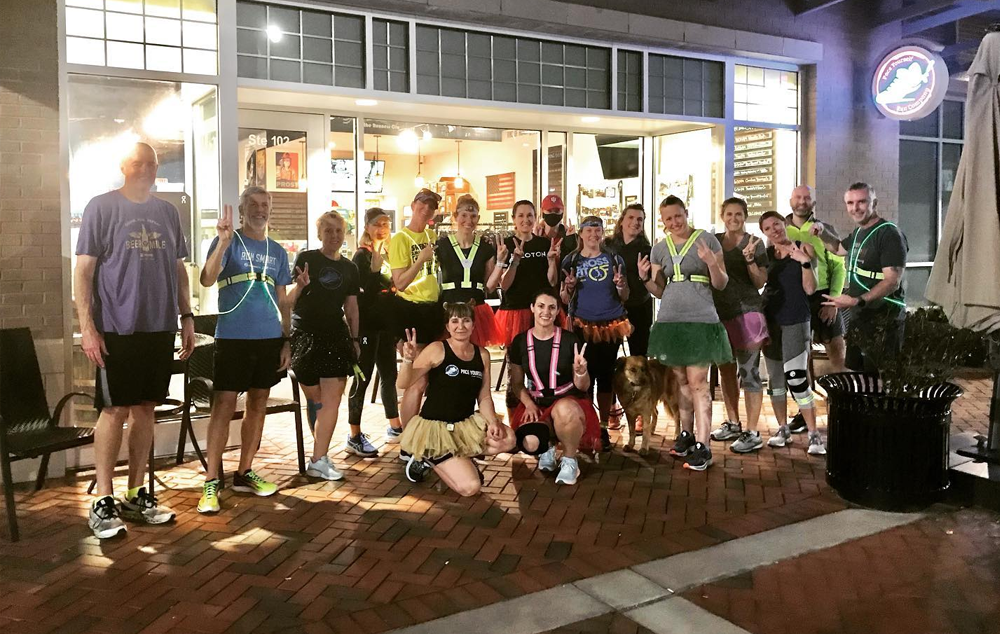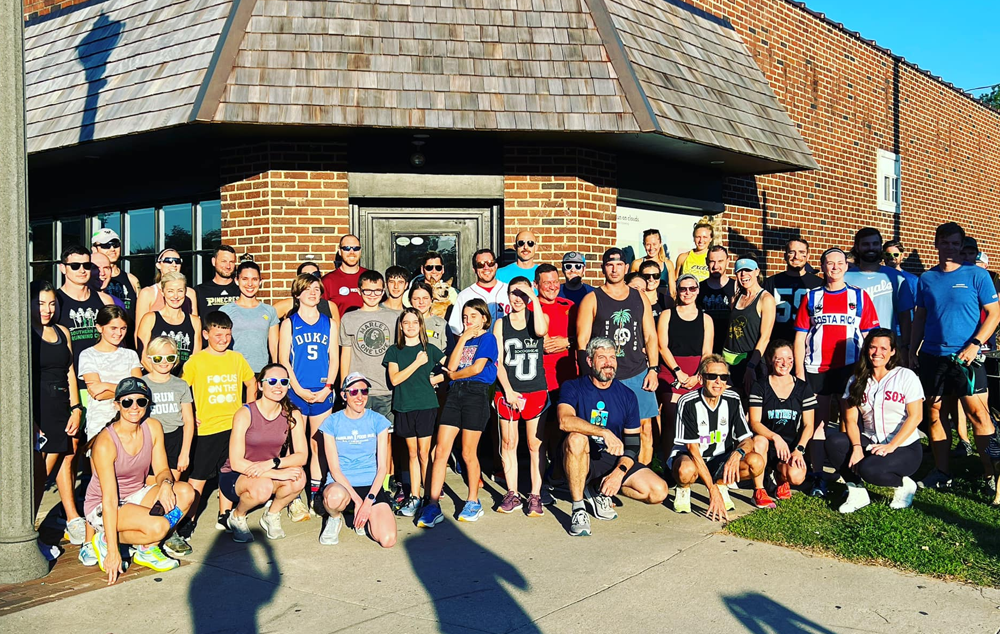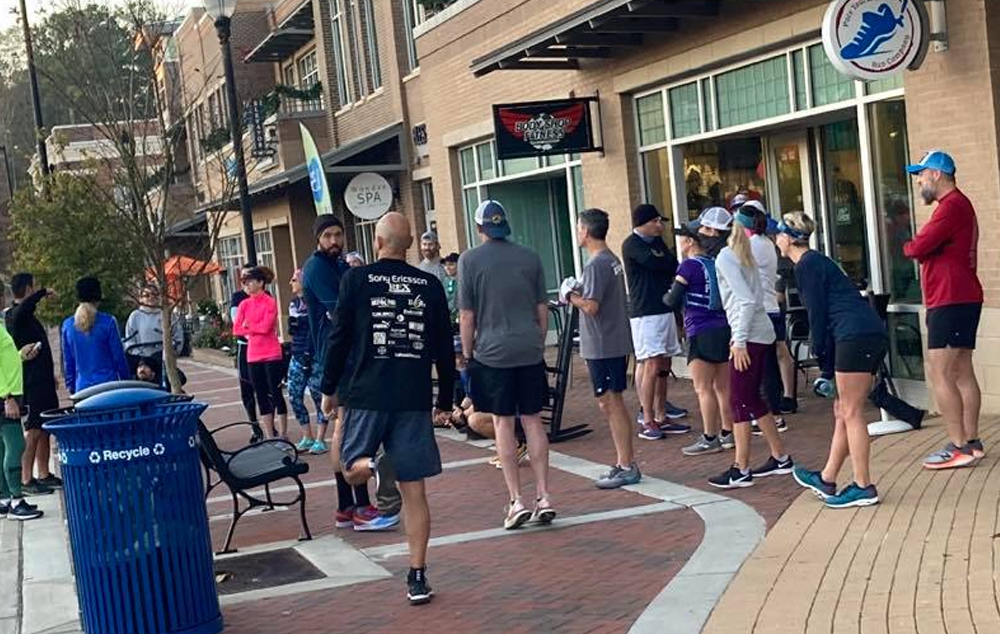 In Holly Springs, the Pace Yourself Run Club team manages multiple runs from various locations throughout the week, including Tapline Growler, Bombshell Brewery, and our own store location downtown. Distances range from 1 to 5 miles and we have group leaders you can follow to ensure you don't get lost. 
Click here to view the latest run club schedule from Holly Springs.
From our Southern Pines location, the local run club event are organized and managed through the Southern Pines Run Club. Similar to Holly Springs, they also kickoff from local breweries and bottleshops including Southern Pines Brewing Company, Southern Pines Growler Company, Hatchet Brewing Company, and from our store downtown Southern Pines. 
Click here to view the latest run club schedule managed by Southern Pines Run Club.
Triangle Run Smart Training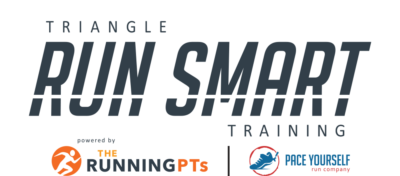 Looking for a training group or program around the triangle? Good news! Through our partners at Triangle Run Smart Training there are multiple distance programs for adults and kids in the Apex, Cary, and Holly Springs area. 
Triangle Run Smart Training's mission is to help ALL levels, paces, and ages learn and grow in the sport of running for all distances. They provide top notch coaching, amazing year round training, as well as education through seminars and knowledge sharing. Adult classes range from beginners through seasoned marathoners while youth training for younger kids' play-based running through the 5k distance.
The Triangle Run Smart coach will meet each runner at their own activity level to insure they improve their fitness. With each program conducted in a group format, runners are challenged to participate with others of different skill levels. This format provides motivation and accountability from others in the group. There is a focus on gradually increasing mileage and intensity in a safe way to minimize injury and risk in order to keep you running. 
Classes range from 8 to 12 weeks, usually ending with a goal race at the end. Below are examples of the various classes offered to Adults:
Adult Run + Strength Class

Adult Speed Class

Adult Half & Full Marathon Training

Adult Trail Run Class

Youth Run

Advanced Youth Run

Kids Speed & Conditioning

Kids Fun Run & 3k 
Click here visit Triangle Run Smart Training and find running groups near me