Running Socks: A Complete Guide
---
When looking for a running sock, a runner should consider many factors, such as material, comfort, thickness, cushion, and fit. This may seem like a lot just for socks, but Pace Yourself Run Co. will break it all down. 
Material 101
When investing in a good pair of running socks, runners should look for absorbent materials to protect their skin. There is nothing more frustrating than cutting a run short due to a blister.
The best running socks are usually composed of a blend of several synthetic materials, such as polyester, nylon, acrylic, and elastine. Polyester and nylon have sweat-wicking properties. They allow for breathability and the quality is long-lasting. Acrylic material is durable and versatile, allowing for use in both cool and warm weather. Elastine fibers are known to be stretchable and lightweight. Combining these materials checks off all the boxes for a quality sock. 
Wool is another great choice. Wool is a natural fiber and is great for absorbing sweat. Due to its natural antibacterial effects, it can reduce the growth of bacteria and reduce stinky feet! Wool also reduces trapped sweat, preventing skin irritation and blisters.
Cushioning
Running socks have different types of cushioning: light, medium, and heavy. A medium to heavy cushion is recommended for longer runs, such as a half marathon or marathon distance. A running sock with a light cushion is more appropriate for a shorter distance, such as a 5k. 
Cushioning is designed to absorb the forces of the foot when it lands. These areas are known as "high-impact"  zones and are located at the heels, the forefoot, and the toes. Cushioning in these areas will reduce irritation, especially during longer runs.  
For those runners who have toe irritation, seamless socks are a great choice. Stitching is limited and thin around the toe line, preventing skin breakdown and toenail irritation.
Thickness
Choosing a thick or thin sock may come down to personal preference. A thicker sock can change the responsiveness of a running shoe. Thicker socks may be more uncomfortable in the summer running months due to heat. Opting for a thinner running sock in the summer can provide more comfort and improve performance.
Foot Anatomy: Wide versus Thin Feet
For a runner with a narrow foot, a thicker sock can make a difference when paired with their running shoes to prevent sliding within the shoes. On the flip side, a runner with a wider foot may benefit from a thinner sock for more comfort. It is recommended that runners try the sock on with their running shoes to find a good fit. 
Compression
Running socks with mild compression is another great option for runners. Gentle compression around the arch of the foot can add support during runs, reducing overall fatigue in the foot muscles. Knee length compression socks consist of a compression gradient from the foot to just below the knee. The compression works with the muscle pump-action of the calf to push extra fluid upward, reducing swelling in the foot and ankle.  Compression may also improve foot circulation and boost recovery after a run.  
Length
There are a variety of different lengths in running socks, such as no-show, ankle, and knee lengths. This allows runners to have many choices for different types of runs and for different seasons of running. Although, a longer length is usually worn during trail running to prevent dirt and gravel from irritating the skin. Many longer length running socks also come with mild compression. 
A no-show or ankle running sock is a great option during summer months or during the winter when paired with thermal running pants. A no-show or ankle running sock also allows the runner to wear calf-only compression sleeves with their preferred sock brand. 
Size
As shoes have a left and right, the best running socks have a left and right. An anatomically shaped sock that fits properly provides more comfort for the runner. A properly sized running sock has less excess in material, which can reduce skin irritation that leads to blistering or chafing. In addition, the best running socks are usually divided by gender, which allows for a correct fit and a comfortable run.
For those runners who have a shoe size on the border of a larger or smaller sock size, it is recommended to choose the smaller size to reduce excess material.
The Running Sock Guide
All this information is great, but which running sock is right for you? Glad you asked! We, at Pace Yourself Run Co., have put together a quick Running Sock Guide for our runners, who are considering the different features in the best running socks to fit with their specific needs.
NEED

BRAND

FEATURE

Light cushioned, Moisture wicking
Feetures Elite or Swiftwick
Both brands have different sock models for comfort and fit
Wool material
Feeture Merino 10
The synthetic blend with Merino wool is perfect for all weather running conditions
Trail running
Injinji Performance Trail
Five-toe design, it reduces skin to skin fricti material. Ultimate blister prevention.
Sock color variety
Balega or Feetures Brands
Runners can match each sock to their pair of running shoes. (Let's be honest, runners. We all know we have a lot of running shoes!)
Odorous feet
Balega Silver
Silver ions are embedded in the material, which has antimicrobila properties.
Seamless toe
Feetures Elite Ultra Light
Smooth toe line for prevention of irritation to nails and toes.
Prevention of heel blisters
Feetures High Performance Ultra Light
The heel is stitched in a Y configuration, which prevents the heel of the sock from sliding.
Norht Carolina summer humidity running
Feetures Performance Ultra Light
They contain iWick

Ⓡ Fibers to keep feet not only cool, but dry.
Other Tips
Avoid socks that are too big or too small in size. Excess material only leads to blisters. 

Avoid cotton socks. Although cotton is a natural fiber, cotton tends to hold onto moisture. This can lead to skin irritation and eventually, blistering. 

Each manufacturer brand has its own washing instructions. Some require cold water and others recommend washing socks inside out. 

Compression socks can be machine washed, but it is recommended to dry flat.

It is always recommended to try running socks on with your running shoes to see if they are a good match. 
Running socks are usually an afterthought due to the popularity of well-fitting running shoes. However, good quality running socks are a must-have for every runner and can make a huge impact in the quality of a run and during recovery.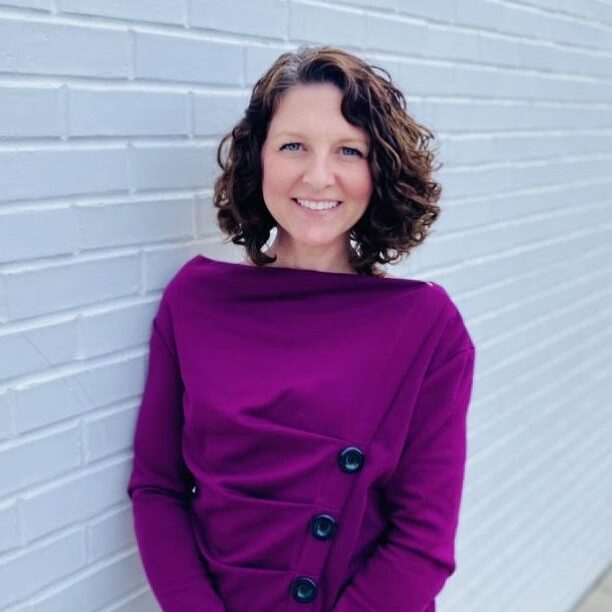 About the Author
Colleen Greene, PT, DPT – Colleen earned her Doctorate in Physical Therapy from Duke University School of Medicine in 2004. She is a residency trained Board Certified Clinical Specialist in Women's Health and a LANA-Certified Lymphedema Therapist. She holds her Running Coach Certification from RRCA,  Personal Training Certification from NASM, and is a Golf Fitness Specialist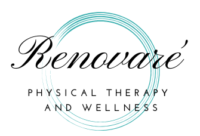 from NASM. She is the owner of Renovaré Physical Therapy and Wellness, as well as co-owner of Pace Yourself Running Co. Her clinical practice focus is in pelvic health rehabilitation, spine, and neurology. Colleen is a casual ultramarathon runner, mom to six goofy pets, two silly kids, and wife to one amazing husband. She enjoys talking, breathing, and writing about all things running.