Choosing the Best Stability Running Shoes: What to Look For
---
In the past, runners looking for the best stability running shoes may have been trying to correct overpronation (or flat feet) during their runs. Things have changed thanks to research and updated technology. Today, shoe manufacturers design shoes to consider the biomechanics of the foot. They utilize updated technology with the goal of improving the comfort of a run, as well as the prevention of injuries. But with all that said, how do runners know if they need a stability shoe? What are the best stability running shoes for overpronation?  Let Pace Yourself Run Co. run through a guide to help find the best stability running shoes, regardless of your running style. 
Foot Biomechanics
During a long distance run, the mid portion of the foot (midfoot) should strike the ground simultaneously (initial contact) with the heel and forefoot.1 Typically, the ankles, knees, and hips maintain alignment during the midfoot strike. This is the proper running form for most distance runners, leading to less injuries when performed correctly.2
Runners who demonstrate overpronation of the foot tend to roll inward during foot strike, leading to a lower arch (overpronation), and an inward motion of the ankle, knee, and hip joints.3, 4  This can lead to different injuries overtime.
New Technology
In the past, running shoe manufacturers attempted to correct the overpronation of a runner's foot. This created an unnatural feel and the overuse of the small muscles surrounding the foot and ankle for some runners. With continued research, new technology, and greater knowledge of the foot biomechanics during all styles of running, manufacturers have been able to design the best stability running shoes to improve foot comfort during a run and add motion control for those runners who may benefit most from stability shoes.4 In recent years, research suggests stability shoes can assist in preventing injuries related to overpronation, especially in long distance runners.5
What to Consider When Searching for the Best Stability Running Shoe
Sidewalls

(aka GuideRails) are composed of a sturdy material positioned along the side of the shoes and guard against extra motion. They come in different lengths, but tend to run from the start of the midfoot to heel. Their design guides the runner during their running stride, assisting the foot, ankle, and knee joints to move in sync during the cycle.

Posts

are made of firm, specialized foam. Posts resist motion during the stride and resist movement in different directions, working to prevent injuries.

Plate Rods

are denser material in the part of the sole which changes the distribution of force along the foot to reduce stress on the joints of the foot and ankle.

Plates

are usually made of plastic, placed between the insole and outsole of the running shoe to protect against excessive motion and forces. These components are great for trail and rocky terrains. 

Sole Flares

are part of the midsole of the shoe that extends out, creating a wider base, They prevent the foot from collapsing to either side (medially or laterally). Some shoes have this design instead of posts. 

Heel Counters

are composed of a plastic or fabric framework that surrounds and supports the heel. They can range from very flexible to rigid, depending on the runner's preference. 

Lateral Heel Bevels

lessen heel impact during heel strike and aim to control excessive rearfoot or heel pronation.

Stack Height

refers to the amount of material between the foot and the ground. It varies from minimalist shoe to maximum. This usually informs runners on the amount of cushioning a shoe entails. 
The Quick and Dirty Guide
*Note- every runner has different needs when considering  the best stability running shoe. We recommend working with our shoe fitting process to get the best fit for every runner's individual needs. 
The Excessive Overpronator:

Brooks Beast/Ariel

For Longer Runs

:

New Balance 860, Asics GT2000

For Daily Runs

:

Mizuno Horizon, On Cloudrunner, Topo Ultrafly, Hoka Arahi

For Varying Distances

:

Asics GT2000

The  Uptempo Runner

: Cloud Flyer

The Low Drop Enthusiast

:

Altra Paradigm, Topo Ultrafly, Hoka Arahi

The High Drop Enthusiast

:

Brooks Glycerin GTS, Mizuno Inspire

The Maximum Cushioning Runner

:

Altra Paradigm, Saucony Guide, Mizuno Horizon, New Balance 860

The Moderate Cushioning Runner

:

Mizuno Inspire, Hoka Arahi

The New Runner

: On Cloudrunner,

Brooks Launch GTS

The Wider Toe Box Runner:

Topo Ultrafly, Altra Paradigm
Looking for a specific stability shoe brand? We've broken it down for you. 
Brooks Beast/Ariel Sidewalls (GuideRails) prevent excess motion in the rear foot allowing runners to maintain a natural stride during runs.
PYRC Recs: For the runner who tends to have excessive heel motion.
---
Brooks Adrenaline GTS  has adequate specialized cushioning in the midsole, as well as midsole Guiderails, created by Brooks, to maintain natural motion. 
PYRC Recs: For the runner who wants adequate cushioning and benefits from midsole support guidance.
---
Brooks Glycerin GTS has guidance in the midsole and heel, is lightweight, has softer stability, and its sidewalls (Guiderails) run medially and laterally from forefoot to heel with stability from the solar flare midfoot to heel.
PYRC Recs: For the runner who wants increased stability in midfoot to heel with a higher heel drop. 
---
Brooks Launch GTS has a higher stack height of material between the foot and ground, and is a milder stability shoe. Sidewalls (Guiderails) run medially and laterally (either side of the shoe).
PYRC Recs: For the runner who wants a lighter, milder stability shoe or beginner level shoe to stability, as well as the runner who prefers a less beveled heel; this may be a perfect fit. 
---
Asics Kayano has increased rear support with specialized low profile heel counters and nonrigid material in the midfoot to reduce overpronation without the use of a medial post. 
PYRC Recs: Great for runners who require stability but prefer a low profile in the Achilles/heel region. 
---
Asics GT2000 is great for the runner who enjoys varying distances, using specialized cushioning technology to allow greater durability during different distances, as well as midfoot support without the use of a medial post. This shoe is also lighter in weight.
PYRC Recs: A perfect fit for those who also prefer a medium amount of cushioning. 
---
Altra Paradigm  is known to be lightweight, with more foot space within the shoes (think toe spread!). The Altra Paradigm provides heel and forefoot positioning, as well as zero drop. The guide rails (side walls), along both sides of the shoe, allow it to be more of a stability shoe with maximum cushioning. 
PYRC Recs: For runners who prefer lightweight, larger toe box, and maximum cushioning.
---
New Balance 860 is designed with a medial post for stability, as well as midfoot support, with a softer material of foam and rubber which allows for full ground contact during midstance of the stride. Take note: The heel counter is not as firm as previous versions, so those runners who desire this feature should avoid it.
PYRC Recs: This shoe is a perfect fit for runners who love cushion (think long runs!) and bounce with medium stability of a 10mm drop. 
---
Mizuno Inspire is great for those runners who prefer a higher drop (12mm). The waveplates begin from the midfoot and extend around the heel, propelling the runner forward while preventing overpronation, and simultaneously acting as a wedge. 
PYRC Recs: For the runner who prefers moderate cushioning.
---
Mizuno Horizon unlike the Mizuno Inspire, this shoe offers more cushioning, along with a higher level of stability. Its rigid heel counter and padded heel collar provides heel motion control and its multilayered plates allow for a stiffer shoe.
PYRC Recs: For those runners who prefer this type of stability for their daily runs. 
---
Saucony Guide is designed with midsole cushion stacking and a lighter weighted post than previous models of the past to guide runners forward. 
PYRC Recs: Great for runners who prefer a maximal cushion with stability. 
---
Saucony Tempus is designed with foam-created guidance without the traditional posts. This shoe provides stability through medial and lateral frames, addressing the heel, midfoot, and forefoot. 
PYRC Recs: This shoe could also be considered stable neutral,l as well, for those runners who tend to be between neutral and stability running shoes.
---
On Cloudflyer provides heel support from an external heel counter. This mild stability running shoe is a bit heavier.
PYRC Recs: A good fit for slower runs or walking with a rocker effect of the curved sole. 
---
On Cloudrunner is a great choice for daily running. It offers a rigid heel counter that is well padded, as well as a stable frame throughout the sole. With its ability to act as a stability or neutral running shoe, it provides mild stability, cushioning, and is a versatile shoe for a variety of runners and runner styles. 
PYRC Recs: Ideal for new runners.
---
Topo Ultrafly is ideal for runners with slight pronation. The Topo Ultrafly is designed with a light medial post for guidance, an external heel counter for reduced heel motion, anatomical toe box, and a stable, yet flexible heel counter. Its design has a moderate stack height and softer feel to the sole. 
PYRC Recs: This shoe is a great fit as a daily for runners. 
---
Hoka Arahi  A daily training running shoe for those who prefer mild to moderate stability, designed with a unique J-shaped frame and has a rocker sole. 
PYRC Recs: This running shoe fits a wider range of runners due to its design.
References:
J Sports Sci Med

. 2020 Feb 24;19(1):20-37.

eCollection 2020 Mar.

Front Sports Act Living. 2022 Mar 9;4:815675. doi: 10.3389/fspor.2022.815675. eCollection 2022.

Phys Ther. 2008 May;88(5):620-8. doi: 10.2522/ptj.20060323. Epub 2008 Feb 14.

Malisoux et al. J Sports Med 2016;50:481–487. doi:10.1136/bjsports-2015-095031.

Am J Sports Med. 2010 Mar;38(3):486-91. doi: 10.1177/0363546509350738.
Wait! There's More! 
Maybe you found the perfect pair of stability shoes, but what about running socks? Check out our Complete Guide to Running Socks to pair with your running shoes! 
Curious about our fitting process? Check out how we pair our runners with their running shoes!
Still searching online for running shops near me? Nothing's closer than our online store.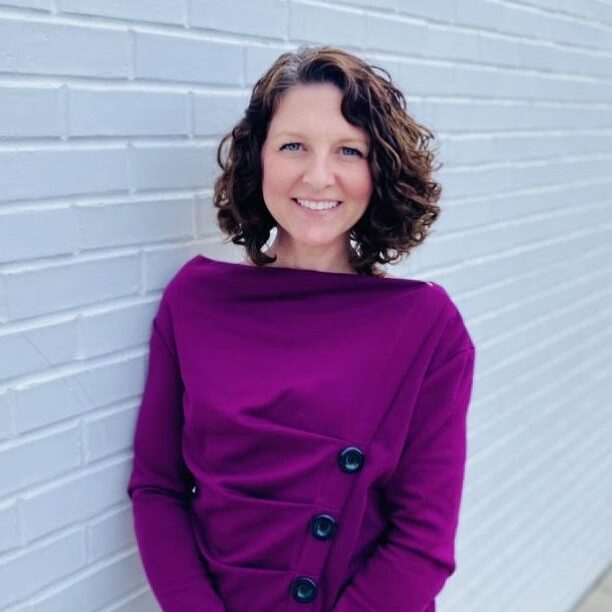 About the Author
Colleen Greene, PT, DPT – Colleen earned her Doctorate in Physical Therapy from Duke University School of Medicine in 2004. She is a residency trained Board Certified Clinical Specialist in Women's Health and a LANA-Certified Lymphedema Therapist. She holds her Running Coach Certification from RRCA,  Personal Training Certification from NASM, and is a Golf Fitness Specialist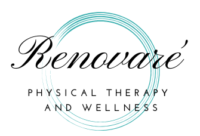 from NASM. She is the owner of Renovaré Physical Therapy and Wellness, as well as co-owner of Pace Yourself Running Co. Her clinical practice focus is in pelvic health rehabilitation, spine, and neurology. Colleen is a casual ultramarathon runner, mom to six goofy pets, two silly kids, and wife to one amazing husband. She enjoys talking, breathing, and writing about all things running.