CLASS FULL

– Spring 2021 – Kids 5k Run Training (Cary)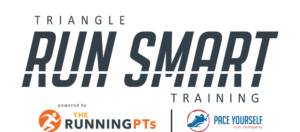 Spring 2021 Kids 5K Training in Cary is brought to you by Triangle Run Smart Training, presented by: Pace Yourself Run Company and The Running PTs. Class is 8 weeks long, meeting once per week, and is geared toward helping kids aged 7-12 years old build up their endurance to run a 5K at the end of the season, while having fun & being healthy. All levels and paces are welcome!
Class includes: 8 weeks of 1 coached workout per week, 20% off discount at Pace Yourself Run Company (some restrictions apply), training swag item, and weekly tips and running information from your coach and The Running PTs to supplement your & your child's knowledge.
Duration: 8 week class meeting once per week
Dates: March 24, 2021 – May 12, 2021
Time: Wednesday | 6:00pm – 7:00pm
Where: Symphony Lake by Koka Booth Amphitheatre (8001 Regency Parkway, Cary, NC 27518)
Cost: $50 through 3/7/21; $55 through 3/28/21
Coach: Patti Tiernan
*Limited to 30 participants
Referring New Runners to Our Program – Get Rewarded
Triangle Run Smart Training is happy to announce our training referral program!  Get rewarded for referring friends to join our training classes. Make sure they mention your name when they register for a class and for each person you refer, you get $5 off your next training class registration (not the current class, but the next class) up to the cost of the class.  Get lots of new runners to register and you could get your next training class free!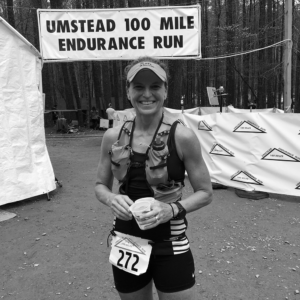 Coach Patti Tiernan
Patti Tiernan is a certified Personal Trainer, Run Coach and owner of PT's Training LLC. She was a Run Coach at Lifetime Fitness teaching adult and kids classes. She has been running and competing in events for the last 22 years from 5ks to Ultramarathons and Sprint Triathlons to Full Iron Distance…BUT her passion is running (usually long…) and helping others to experience the pure bliss in it as well!