Fall Speed Training (Holly Springs PM)
The Fall Speed Training class is 10 weeks long and is geared toward helping adults train for shorter distance races and improving their overall fitness and speed.  Don't let the word "speed" scare you away: it truly is for ALL levels and paces!  You'll work towards improving your OWN speed.
The class will include a 10-week training schedule, 2 coach-led group workouts per week, email access to the coach throughout the program, 20% off discount at Pace Yourself Run Company (some restrictions apply), training class shirt, in-class/virtual seminars on running-related topics, 2 in-person recovery sessions post-run by The Running PTs at class meeting location, and weekly tips and running information from your coach and The Running PTs to supplement your knowledge.
Duration: 10 week class meeting twice per week
Dates: September 13th – November 21st
When: every Tuesday & Thursday | 6:30pm – 7:30pm
Where: Pace Yourself Run Company (242 S. Main Street, Suite 102, Holly Springs)
Cost:
$60 through 9/13.  Price increases to $70 if you register between 9/14-10/1.
Coach: John Tate
Refer a Friend – Get Rewarded
PYRC Training is happy to announce our training referral program!  Get rewarded for referring friends to join our training classes. Make sure they mention your name in Fitvil when they register for a class and for each person you refer, you get $5 off your next training class registration (not the current class, but the next class) up to the cost of the class.  Get lots of friends to register and you could get your next training class free!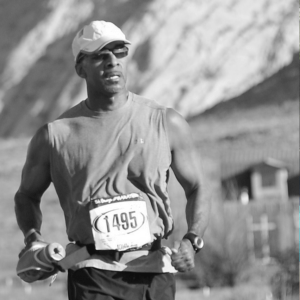 Coach John Tate
John is certified by the US Track & Field Association since 2018. He ran his first marathon in 1997 – the Marine Corps Marathon in Washington DC. Completely dissatisfied with his performance, he returned to the same marathon in 1998, followed by the Lasalle Banks Chicago Marathon(s) in 1999 & 2000. John's journey began with those four marathons followed by 20+ marathons, a number of half-marathons, 10Ks, and 5Ks. He ran and finished his final marathon – the 120th Boston Marathon – in 2016.
John's passion for running and now coaching is about profiling and understanding his athletes and to build the best plan that helps each maximize his/her efforts on race day through Speed, Endurance, and Recovery. He has coached over 40 runners who've run personal bests at the Bank of America Chicago Marathon, the Boston Marathon, New York City Marathon, Marine Corps Marathon, Anthem Richmond Marathon/Half-Marathon, City of Oaks Half Marathon, Tobacco Road Half Marathon, plus others.
John's Favorite Quote: "The lesson of running is to train well, and then have full faith in your training and show the proof in the race." Eliud Kipchoge.