PYRC Training
Pace Yourself Run Company is proud to announce the launch of: PYRC Training! Our goal is to help ALL levels, paces, and ages learn and grow in the sport of running for all distances.  2020 training classes will include: Introduction to Running, Beginner 5K, 8K/16K, Speed, Kids, and Half/Full Marathon training.  We'll be adding more classes as the demand grows.  Feel free to send us any questions or suggestions! Training Coordinator Kelly Svihovec is helping to lead this program and can answer any training questions at: pyrc.coachkelly@gmail.com
The following training classes are now open for registration!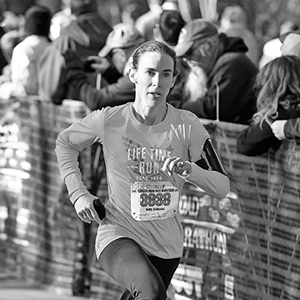 Coach Kelly Svihovec
Kelly is the new Training Coordinator and a Run Coach with PYRC Training.  She was formerly a Run Coach and Training Coordinator at Life Time in Cary, NC for 3 1/2 years, and is a stay at home mom to 3 young kids.  She's a lifelong soccer player, turned into distance runner in 2005.  She's run too many half marathons to count, 2 full marathons, a 20-mile trail race, and many shorter distance races (road and trail).  She has a passion for shorter distance speed work, though continues to try to master the longer distances, and absolutely loves coordinating anything running-related.  Kelly is heavily involved in the local running community and is in her 3rd year on the Holly Springs Half Marathon Board. Kelly is a certified RRCA run coach as well as CPR/First Aid certified.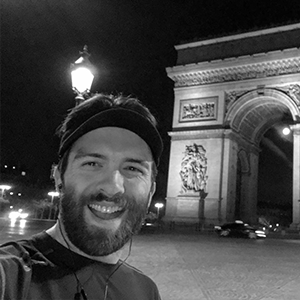 Coach Chris Adkins
Chris is an avid runner who began distance running on a dare from a good friend to do a marathon. After struggling through City of Oaks Marathon (redoing that one is still on the list!) he gained an understanding of adequate training and developed a love for distance running. A few marathons and ultra races later and he developed a passion for helping others along their fitness journey. Chris can frequently be found out for a run solo, with a friend or two or twenty, or at an F3 workout doing some cross training.
PS – Run sight seeing is the best! Never underestimate how much of a new city you can see if you get out and hit the streets! Strava heat maps are your friend 🙂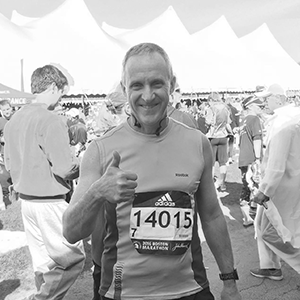 Coach Dave Gross
Dave joined the coaching staff at PYRC after leading the Holly Springs Half and Full Marathon offsite training for Life Time Run. When not running the streets of Holly Springs in the early morning hours, Dave lives in Cary and works in Raleigh as a project manager for a healthcare IT company Allscripts.   Some of his favorite running experiences have included his family who have gradually taken  up running over the years.  Whether running in Richmond or Orlando with his wife Marguerite or at a local turkey trot with his son Adam or crossing the Peak to Creek finish line with his daughter Anna on her first marathon or weekend runs in Umstead with friends, Dave knows that it is the running journey that matters most and will serve us well maintaining a higher quality of life for longer.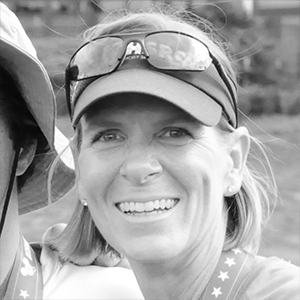 Coach Kimberly Henry
Kimberly coaches the Advanced Youth Running Program with PYRC Training.  She has coached Cross Country at Holly Springs High School since 2012 and was named the SWAC XC Coach of the Year in 2017. After starting as an Assistant Coach in 2014, Kimberly became the Head Women's Track & Field Coach at HSHS in 2017.  In 2012 she created the Holly Springs Cross Country Club for kids aged 9-14 through the Town of Holly Springs Parks and Recreation Department and counts this as one of her greatest running-related accomplishments. She retired from full marathons in 2015, but will still race the very occasional half marathon/10-miler/8K. These days she mainly runs for fun with friends and much prefers training kids and teens. She is fairly famous for screaming, jumping up and down, and crying as she hands out medals to competitors as they cross the finish line of local races.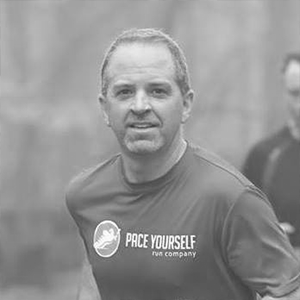 Coach Dave Karls
After being an on and off casual runner since high school and college, I decided to "get serious" after turning 40. It was really just about being more consistent and intentional about running. A challenge from my younger sister got me training, and I ran my first marathon on my 43rd birthday, and I haven't looked back. Running is now a part of my life. As I have gotten involved running with groups, I've enjoyed learning from more experienced runners, and also helping motivate and advise newer runners. Last year I decided to get formal coaching training, and completed the Road Runners Club of America (RRCA) Coaching Certification Program. I'm looking forward to helping people start running, keep running, and chase their goals!