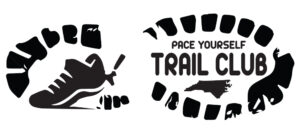 Join us at the store every Tuesday night at 6:30PM for our weekly Run Club. 
Upcoming on Saturday, March 6th we plan to run the Black Creek greenway in Bond Park.  And on March 13th, the Trail Club will be venturing to the Occoneechee Trail & Raceway in Hillsborough.  For more info & details, click below to review the events on our Facebook page:
Races are happening IN REAL LIFE!!! Below is a summary of races which, as of now, we know are still happening in 2021!!