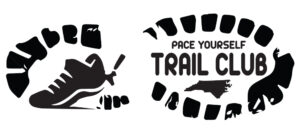 Join us at the store every Tuesday night at 6:30PM for our weekly Run Club.  Upcoming on January 16th is a "field trip" to the Neuse River greenway and Falls Lake trails.  For more details, click below to review the events on our Facebook page (
https://www.facebook.com/groups/1140028423063253/events
)
.  
Also, check out these local races that, as of now, will be happening in 2021!!
Weekly Trail Destinations around the Triangle with signature "take your PIC!" locations, and NEW  "I dare you" challenges along the way!  Note: ALL destinations and dare challenges will be suitable for everyone…runners, hikers, walkers, dog walkers and families!
PROMO CODE:  enter PYRCutrc2021 for 15% OFF!
February 27th:  Wrightsville half & full marathons and 5k